The ecological advantages of forest seeding are obvious and often described. Nevertheless, their application in the Northeast German lowlands has been rather limited so far. Experience reports on beech, oak, Douglas fir and fir seeding in the low mountain ranges or from Lower Saxony cannot be easily transferred to Brandenburg. Forest seeding depends on many factors, starting with seed quality or treatment, to methodological questions, to germination and growth conditions.
The focus is on testing innovative methods, as required for large-scale hardwood conversion of unstable, already thinned pine forests. Therefore, practical technical trials are being carried out in southern Brandenburg and scientifically monitored:
"What are the success and critical factors? How do fully mechanized seeding methods compare to conventional planting methods, both in terms of the regeneration target, their soil compatibility, and also economically?"
"Can precious seed be saved by new technological developments, with better regeneration results? What are the limits of seeding, for example in terms of organizational effort?"
A monitoring up to the verified regeneration in the early thickening age follows the direct comparison of methods. The systematic evaluation of older oak and beech seedlings allows the spectrum to be expanded, both in terms of site and silvicultural aspects, but also with regard to successful application examples.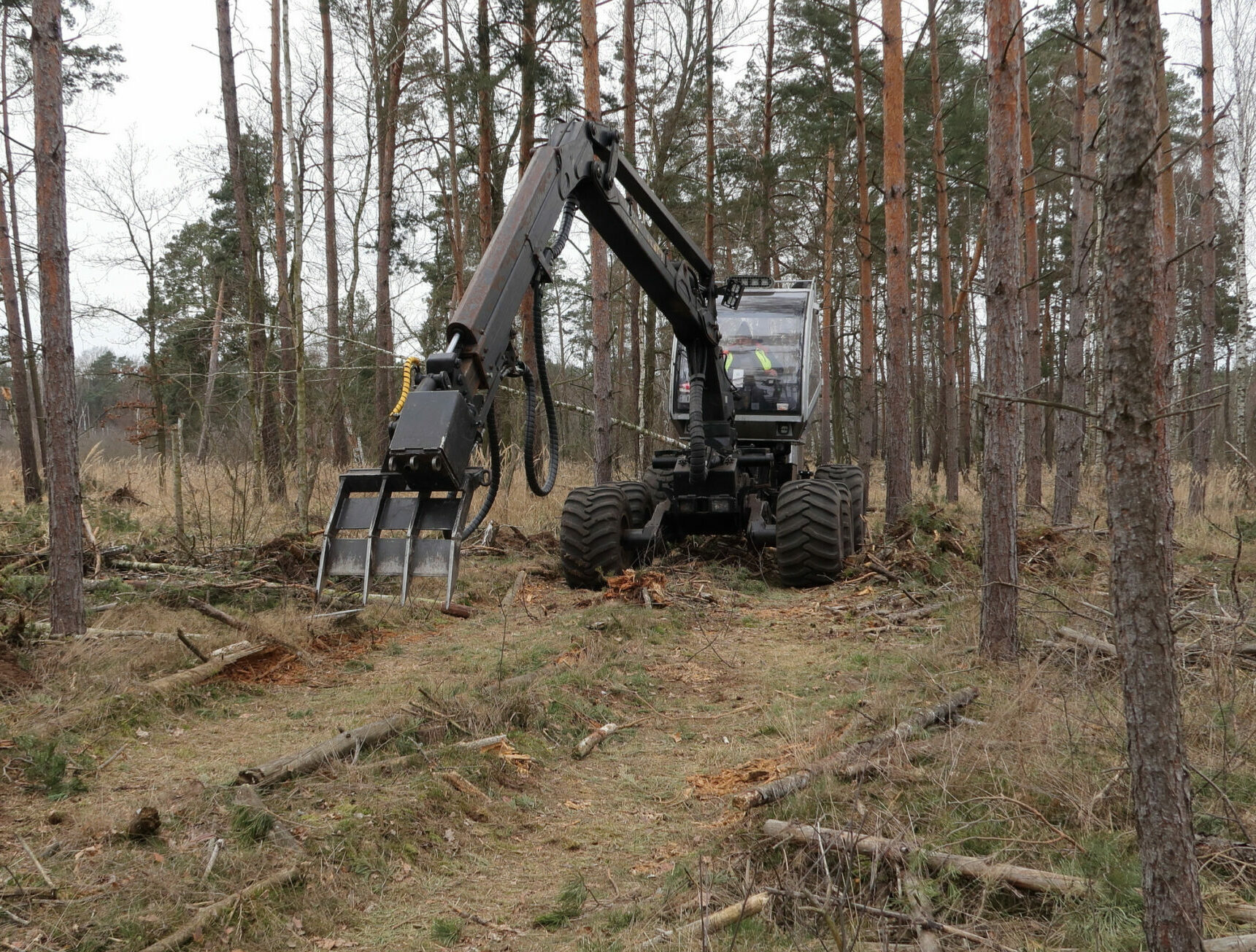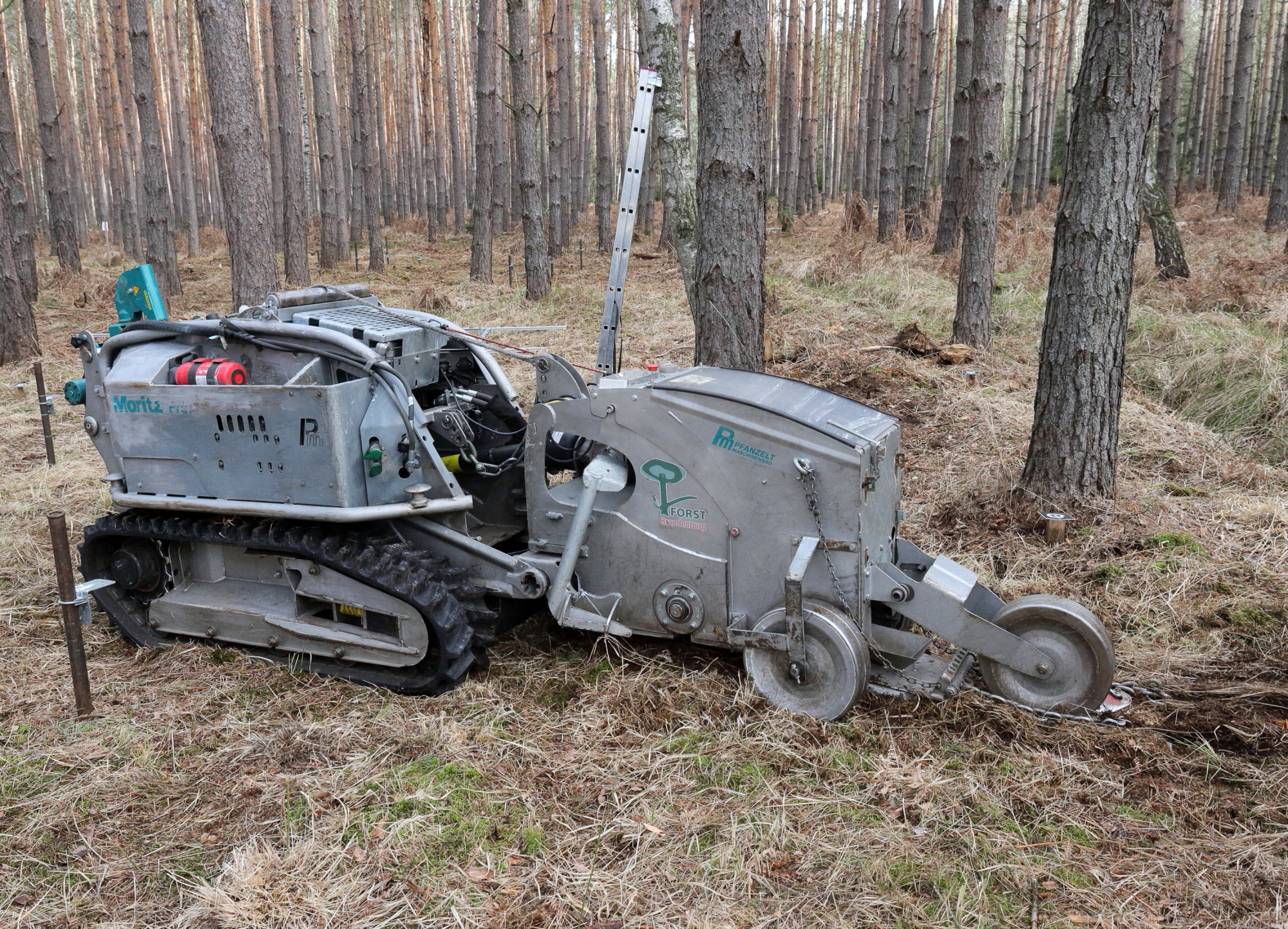 Partner
Landesbetrieb Forst Brandenburg (LFB)
Koordinationsstelle Versuchswesen des Instituts für Lebensmittel- und Umweltforschung e. V. (ILU)
Project Funding
Ministry of Agriculture, Environment and Climate Protection of the State of Brandenburg (MLUK)