Landscape design and nature conservation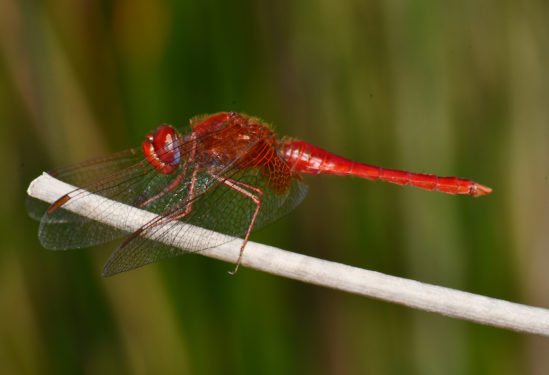 Post-mining landscapes as retreats
After the overburden masses have fallen, the viewer is first presented with the image of a lunar landscape. Surprisingly, however, the recolonisation of these initially inhospitable locations soon begins. Especially humid depressions fed by rainwater are quickly colonised, but the first plants and animals soon appear in the area. The sites are often extreme: partly acidified, often very dry or wet and exposed to wind. At the same time, they are undisturbed and largely spared from nutrient inputs and agricultural chemicals. However, we do not regard post-mining landscapes as isolated landscapes, but always in relation to the surrounding cultural landscape. For example, we are currently observing that certain species that have become rare or previously non-existent in our cultural landscape colonise the normal landscape on the basis of these habitats.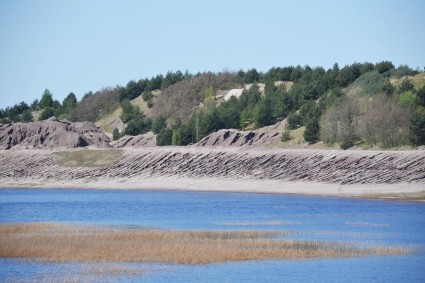 Research and applied nature conservation at FIB e.V.
The research at FIB e.V. focuses on the one hand on the immigration and succession processes in post-mining landscapes, which lead to continuous change. On the other hand, we contribute to solutions as to how the value of the areas for nature conservation can be improved with targeted measures, for example by settling heath even on difficult sites, or how grazing the areas can be used to preserve certain landscapes.
We also continue this process-oriented research in "normal landscape", for example on the question of which factors promote or slow down the spread of the Black locust.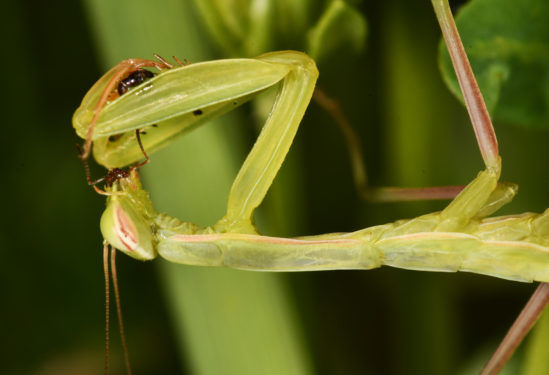 Recording of species
For remediation mining, we also prepare species conservation contributions, LBP and other landscape conservation studies and record a number of different species groups, such as
Flora
Birds
Amphibians and reptiles
Butterflies
Dragonflies
Locusts
Water bugs
Beetles (in particular ground beetles, water beetles and xylobiont beetles)
Together with many colleagues, we have dedicated an entire book to biological diversity in the Lusatian and Central German hunting grounds. In addition, we also have extensive knowledge of these species groups in the normal landscape.