Operational planning of the use of forestry machinery is often limited by external parameters and, especially, by the timing of planned operation. Due to its relative low total weight of about 1.4 tons, the multifunctional forestry tractor Moritz Fr50 is also used in adverse weather conditions (i.e. high soil moisture level). Possible applications of Moritz Fr50 are safety felling of trees or soil conserving forwarding. However, there is still a lack of information of potential negative effects on structure and function of susceptible forest soils after application of Moritz Fr50.
For this reason, comparing drive on trials are carried out on forest sites in southern Brandenburg, which are characterized by water-saturated soils. The trials aim at an assessment of different real-world applications, as the forestry caterpillar Moritz Fr50 functioned as a basic equipment carrier. The following four studies, which differ in total overrun weight, are conducted:
Trial #1 = Moritz Fr50 only (empty run)
Trial #2 = Moritz Fr50 + combined rotary cultivator / sowing device
Trial #3 = Moritz Fr50 + protection shield, supporting safety during tree felling
Trial #4 = Moritz Fr50 + timber forwarding
The results may support soil-conserving forest management and individual tree related silviculture, which is often found among small forest owners. In the end, flexible relative low cost forest technology could be used for necessary upcoming forest conversion initiatives, especially in small-scaled forest areas.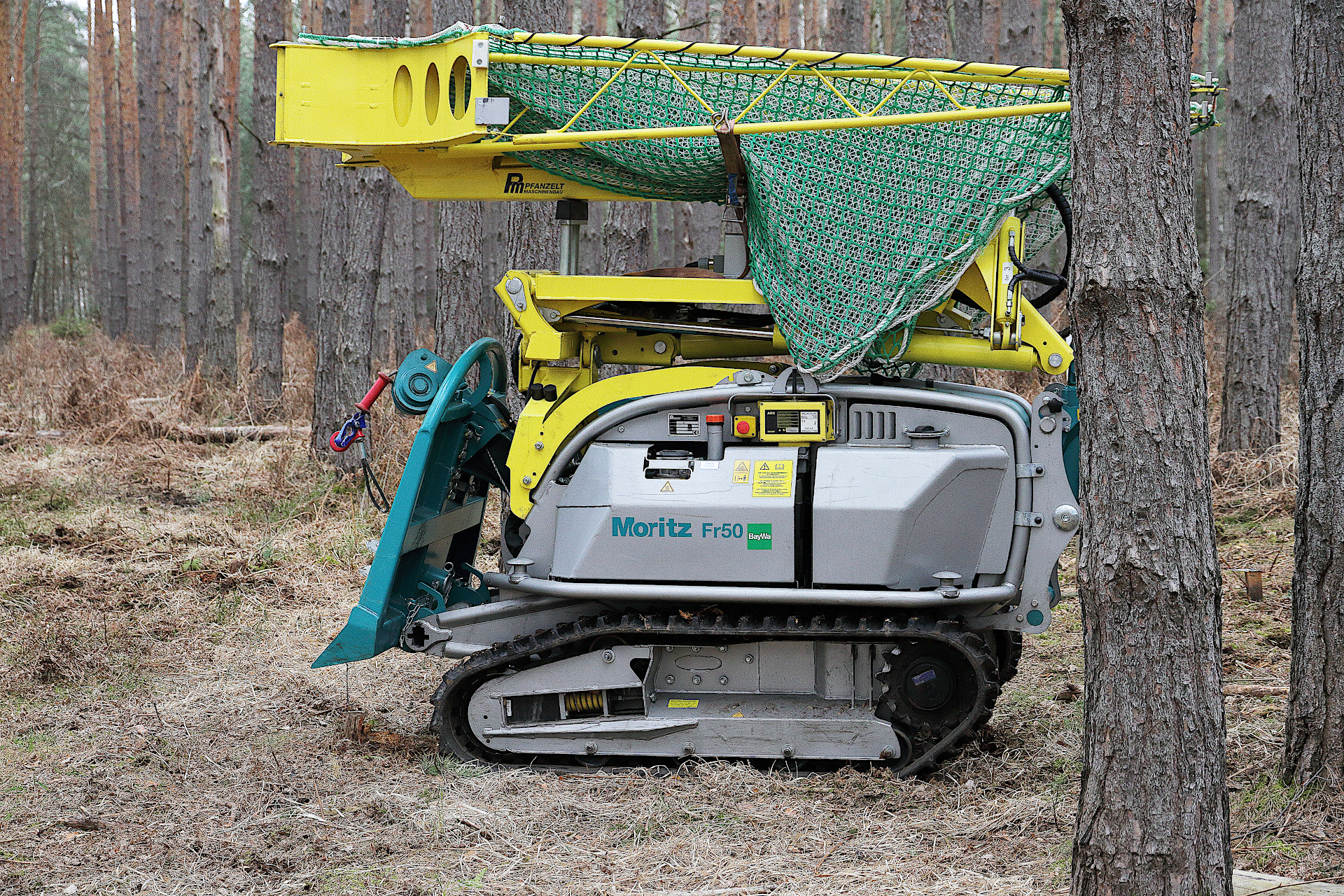 Project Funding
Landesbetrieb Forst Brandenburg